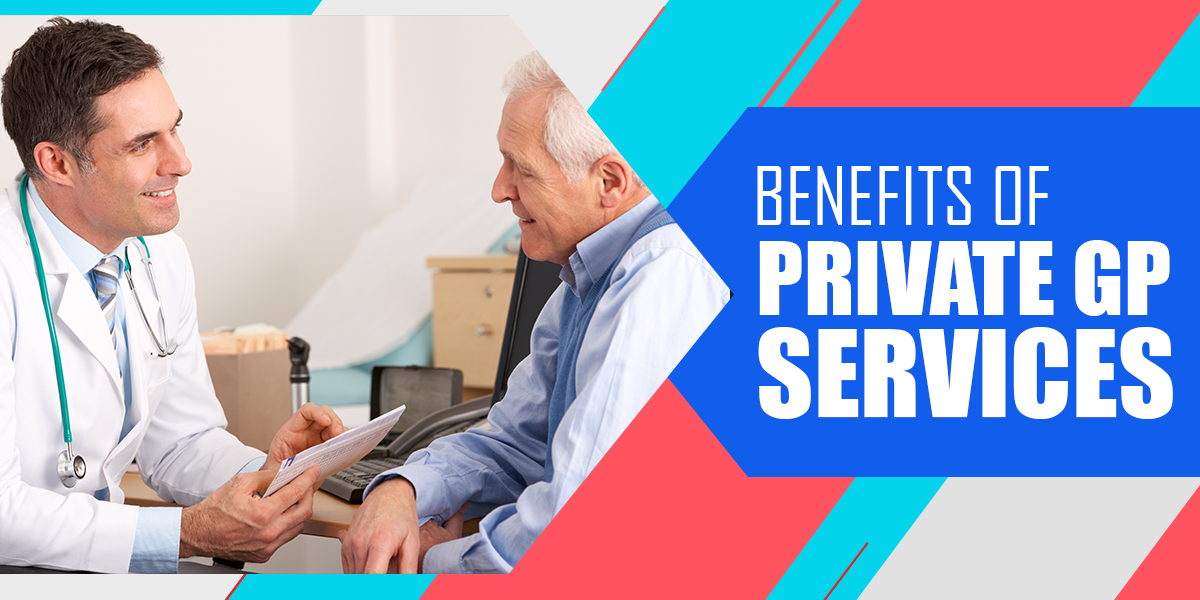 20 Jan 2023
The Top Benefits of Choosing the Services of a Private GP
In the UK, many people are opting to visit a private GP service rather than the NHS. We will look at some of the major advantages in seeing a private GP to help you make the right decision for you.
Availability
One main benefit of choosing to see a private GP is that they are available when you need them and any wait time will be short. The private GPs also offer more services, many on a same day basis. Some of these services include:
Consultation both in person and over phone
Private prescriptions
Specialist Referrals and Consultations
Diagnostic Tests and Imaging
Flexibility
A private GP offers appointments to help patients with ease of access. This includes availability in the morning, over lunch time and in the evenings or weekends. They will typically offer face-to-face, telephone and video appointments along with home visits. Some private GPs provide their services 24/7.
Urgent medical problems can addressed fast. GPs are flexible and there will normally be no wait to see them.
Choice
Private GP clinics provide patients with a team of private GPs and healthcare professionals so that they can choose who they want to see. This enables you to build a good relation with the GP who will know your case history in detail. You may, for instance, prefer to be seen someone of the same gender to discuss gynaecological problems. If you are satisfied with the services of your GP, you can always refer your friends and relatives.
Quality time
Though GPs on the NHS are usually given specified time for appointments with patients. Private GPs on the other hand can spend longer with their patients. It could be at least 30 minutes or more. This unhurried atmosphere gives time to really tackle what is worrying you. Quality time puts patients at ease.
Privacy
Private services do not share your data without your express consent. Any diagnosis, treatment or tests that you conduct will not form part of your public health record and thus may not impact insurance coverage.
Professional
Patients who prefer fixed appointments particularly like to see a private GP. Private GP practices provide busy professionals ease of access and a welcoming environment. There will usually be a comfortable waiting area, making patients feel relaxed, at the clinic.
Efficiency
By choosing private GP services, you can get value for your money. Professionals will deal with any referrals in the most efficient way. NHS referrals can take some months to offer you an appointment. With the help of a private GP, referrals will be dealt with promptly. When you choose a private GP practice, time and flexibility should be your main concern. A private GP practice is the right choice in every aspect for your need.
Make sure you chose a private GP with several years of experience. Click here to book a private GP appointment today.