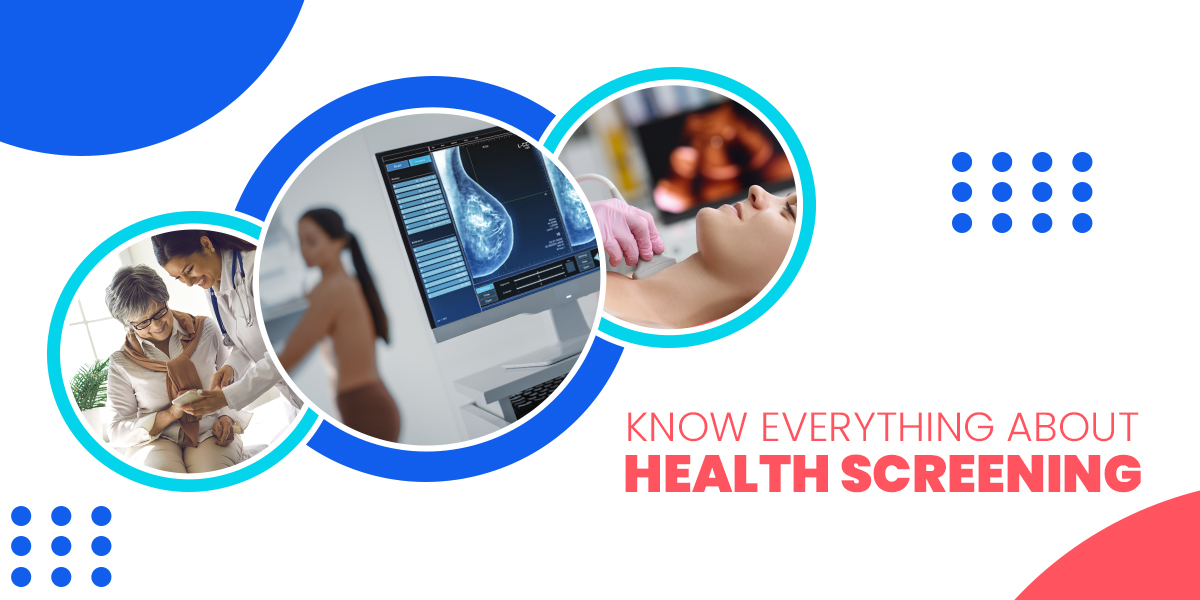 08 Feb 2023
Looking to book a Health Screening? Here's What You Should Know
Health screenings can offer several benefits in preventing future health problems. Screening may help to identify problems at an early stage, even before symptoms develop. This can lessen the risk of minor conditions developing into something more sinister and help you to make informed decisions for your health. For example, when cervical cancer is detected early, it is much easier to treat, preventing complications and even death.
Before booking your health screening, it is important to know that no screening is completely accurate and sometimes there will be false negative as well as false positive diagnoses.
Health screening through the NHS
In the UK, the NHS offers limited screening to a certain cohorts. Women who are in the age group of 25 to 64 are offered cervical screening to detect the presence of abnormal cells in the cervix. Breast cancer screening is offered to all women between 50 to 70 years to identify breast cancer at an early stage. Another health screening offered for diabetics is diabetic eye screening, in which diabetes sufferers above 12 years of age are checked for early signs of diabetic retinopathy.
Full body private health screenings
Many private patients in the UK may have comprehensive health screenings once a year. With a wide choice of health screenings available through private healthcare providers in the UK, a patient can have blood tests and physical examinations, screenings and full-body CT scans for serious conditions like heart failure or aneurysm. Different providers offer various screenings and so it is wise to do thorough research before making a booking. Mostly, private healthcare providers provide a full 'health assessment', also known as 'full body MOT.'
Cancer screenings
An extensive range of cancer screenings are available through private healthcare. Patients may want to select specific screenings and will probably be seen quickly. You may be worried about specific symptoms or want to put your mind at rest. Some of the types of screening available, includes – breast cancer, colorectal screening and prostate screening, along with other targeted X-rays and MRI scans.
Other types of health screenings
There are different kinds of health screenings available. Healthcare providers can help with fertility checks which involve a series of tests together with a consultation session. They are provided to both singles and couples of all genders. You do not need to have any reason for doubting your fertility to have a health check-up. Fertility screening tests are often done for women who want to know about their fertility and to plan for future.
Bone density screening can help identify the presence of osteoporosis. When bone density is low, there is a greater risk of fracture. The scan may detect other bone disorders such as – brittle bone disease, osteomalacia and osteopenia. The process is simple, quick and is not painful. This examination involves lying down flat on a table while images of your hip, forearms and spine are taken. The entire procedure takes about 20 minutes.
Health screening is an easy way to find out how well your body is functioning. There are different health checks, some of them available on the NHS while others are not. Book your appointment for health screening in London to understand your state of health.